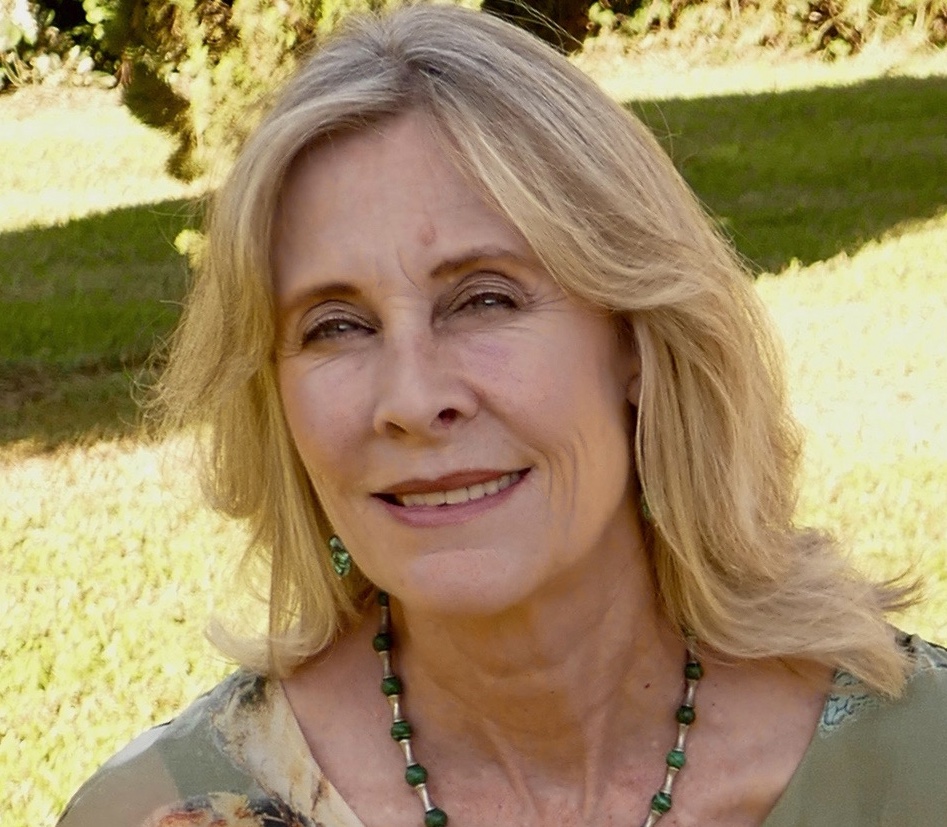 Claire Jefferson aka Stella Wulf
Claire was born in Blackpool, but grew up in North Wales. In 1980 she and her husband bought a derelict water mill close to the Denbigh Moors, and moved in with their two small children. Having no money they undertook the entire renovation themselves, finishing the work some twenty years later.
Claire has tried her hand at many things including, waitressing, furniture stripping and restoration, music buyer for a city centre record store, and running her own green grocery business. She was also a backing singer in an R&B band in which her husband played guitar. In 1990 she returned to college to study Fashion and Textiles, and Interior Design, qualifying as an Interior Designer in 1994. In 2000 she and her husband bought a derelict 'petit chateau' at the foot of the Pyrenees. Living on site and tackling one room at a time, they are now, twenty years on, banging in the last nail and working on plans for a new-build project. 
Despite a lifelong love of poetry, Claire came to writing late in life in an epiphanic moment whilst painting doors. It became an obsession fuelled by Jo Bell's 52 group, culminating in a Master's Degree in Creative Writing, from Lancaster University. She writes under the pseudonym, Stella Wulf.
Her work has been widely published in journals such as, Obsessed With Pipework, The High Window, Riggwelter, Prole, Ink Sweat & Tears, The Sentinel Quarterly (placed third in comp 2013), and many others. Her work has appeared in several anthologies including, The Very Best of 52 (Nine Arches Press) #MeToo (Fair Acre Press) No Spider Harmed (Arachne Press) and Bloody Amazing (Dragon Yaffle).
Stella Wulf is associate editor of 4Word Press. She has two pamphlet collections:
After Eden (4Word Press) and A Spell In The Woods (Fair Acre Press)
Claire Jefferson is the current Resident Artist at The High Window 
Artist's Statement
I am very fortunate to live in South West France where the stunningly beautiful countryside offers an endless source of inspiration for my work.  The spectacular majesty of the mountains, the ever changing agriculture and the luminosity of the landscape never fail to captivate. Through the use of colour and composition I seek to evoke the beauty and diversity of this amazing backdrop
Where painting is the poetry of sight, poetry is the painting of insight.  An image is an evocation; whether elicited through words or colour, it requires structure, composition, meaning and passion. I strive through my paintings and my poetry to encapsulate those insights, emotions and experiences; ultimately – to unite and connect in the name of art.